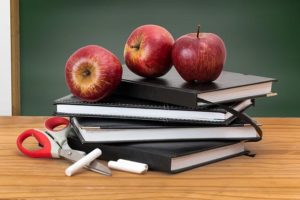 Originally published by the General Teaching Council of Scotland
Technology has huge potential to enable young people to transform from passive consumers of knowledge to active knowledge generators
The use of technology in the classroom is crucial if young people are going to be skilled and adaptable to the fast-changing environment. Huge amounts of money and resources have been spent equipping schools with technology, but has there been a good return on this investment in terms of achievement?
Dr Sonny Magana, award winning educator and pioneering educational technology researcher, argues it has not.
In his new book, Disruptive Classroom Technologies and the T3 Framework, he proposes the development of a new learning culture where technology becomes a medium to engage young people's passion for investigation and shared learning.
Dr Magana has studied the use of technology in schools internationally for more than 30 years. A major reason for this lack of impact is most technological interventions are used for the dominant "tell and practice" teaching model, and that's why Dr Magana is calling for a more innovative and engaging approach to the use of technology in schools.
Dr Magna explained: "All of this investment in digital tools, teacher training, ongoing CPD and wireless network infrastructure has had very little impact on education."
To help teachers understand how they can use technology to achieve gains in educational achievement Dr Magna has developed the T3 Framework. This explains the three stages of using technology for learning, which he defines as translational, transformational and transcendent.
He explained: "We have to allow students to use tools to express not only what they know and what they can do, but also – and this is the critical part – to make their thinking explicit. I use the term explicit to be more inclusive of myriad ways students can make their thinking known to themselves, to their teachers and to their peers through video, annotated visuals or other media."
However, many school environments are only just transitioning from the T1 translational stage to T2 transformational stage. The T1 stage is where technology is merely used as a passive platform for the "automation" and "consumption" of digital information. The transformational stage is more interesting, where students use technology to "produce" and "contribute" to what Dr Magana refers to as "digital thought artifacts" such as videos, annotated presentations etc., that can also be archived and shared with others for learning.
The breakthrough comes when students capture their own thought pathways in order to make an explicit contribution to someone else's knowledge – and that is fundamental transformation as students shift their roles from passive consumers of knowledge and information to active knowledge generators… which means they, in effect, become teachers.
Dr Magana argues the real impact in learning comes when students build on their digital competency and use technology to serve their powers of enquiry to solve problems that matter to them – and this is when it moves into the transcendent stage.
He said: "Children need to be free to think creatively and to engage in problem identification and problem solving that focuses on problems that matter to them."