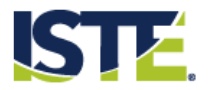 I'm excited to be doing two workshops on the T3 Challenge at ISTE: one with the great Jay Sorenson from Oxnard Union High School District, and one with the great Jon Corippo and Marlena Hebern from CUE.
Here are the descriptions:
Sunday, June 23, 11:30 am–12:30 pm EDT (Eastern Daylight Time)
BYOD Session Title: Teach Better, Work Less – Eduprotocols and T3/Disputive Classroom Technologies
Description: Disruptive Classroom Technologies and Eduprotocols provide the HOW and the WHY to teach better and work less. Join THREE best selling authors of these two books for a hands-on session that will change the way you seamlessly integrate pedagogy and student tech. Many free lesson plans included.
The combination of the T3/Disruptive Classroom Technologies and Eduprotocols covers a wide spectrum of the ISTE standards. The T3 Framework is a highly research based, transformational approach to teach use in classrooms. Eduprotocols represent an Open Pedagogical approach to edtech use in the classroom, with a nearly unlimited set of lesson frameworks. These two frameworks, when combined, allow for 100% of the ISTE standards for students to be accessed via free and platform-independent frameworks in nearly all grades, including for adults. As a bonus, Eduprotocols are actually an excellent DELIVERY tool for Coaches, where educators can learn the pedagogy by doing the actual work student will do. Since Eduprotocols create an environment for massive creativity and open ended (non-scripted) lesson plans, they boost professional efficacy by reducing teacher dependence on prepared lesson plans.
Monday, June 24, 8:00–10:00 am EDT
Poster Session Title: We Took The T3 Challenge at OUHSD and Here's What Happened!
At Oxnard Union High School District, we believe that our students are knowledge architects who want contribute to solving wicked problems that matter to the global community. That's why we decided to take Dr. Sonny Magana's T3 Challenge. In this session we'll share what we've achieved in our first year.
Background:
The impact of educational technology on achievement remains too low, and understanding why it is so low is critical. Dr. Sonny Magana's pioneering research has advanced our understanding of the "why," and more importantly, how educational systems can accelerate achievement with technology. In this session, Oxnard Unified High School District Coordinator of Educational Technology, Jay Sorensen, and award-winning educator, researcher, and author Dr. Sonny Magana, will share the rational for and first year findings from the T3 Challenge. The T3 Challenge is based upon Dr. Magana's best-selling book Disruptive Classroom Technologies: A Framework for Innovation.
The T3 Framework categories technology use into 3 stages: T1) Translational, T2) Transformational, and T3) Transcendent, providing a more precise, actionable, and measurable framework to guide effective educational innovation. The strategies in the T3 Framework have an observed Effect Size of ES=1.6, which is equivalent to an additional four years of academic achievement in a single year (Haystead & Marzano, 2009; 2010; Haystead & Magana, 2013; Magana & Marzano, 2014; Magana, 2017). The T3 Framework for Innovation has been hailed as a major step forward towards enhancing deeper learning and student achievement (Fullan, 2017; Hattie, 2018; Marzano, 2017; Zhao, 2017). The purpose of this presentation is to provide an overview of the T3 Framework for Innovation, a research-based model for disrupting the T3/Disruptive Classroom Technology model will be shared by the author. T3 gives educators a simple clear path to technology integration that dramatically boosts student performance.
The objectives for this presentation are as follows: 1. Discover and more deeply explore the T3 Technology Integration Framework, Domains, Elements, and Strategies; 2. Deep and interactive exploration of T1) Translational Technology Use, T2) Transformational Technology Use and, T3) Transcendent Technology Use; and, 3. Develop a more detailed plan for improving student engagement and achievement by reframing the use of legacy, current, and emerging technology tools in by using the resources and guidance provided by the T3 Framework.